Much more than traditional bingo
CIRSA rooms have revolutionised and transformed the bingo concept, offering a whole new playing experience.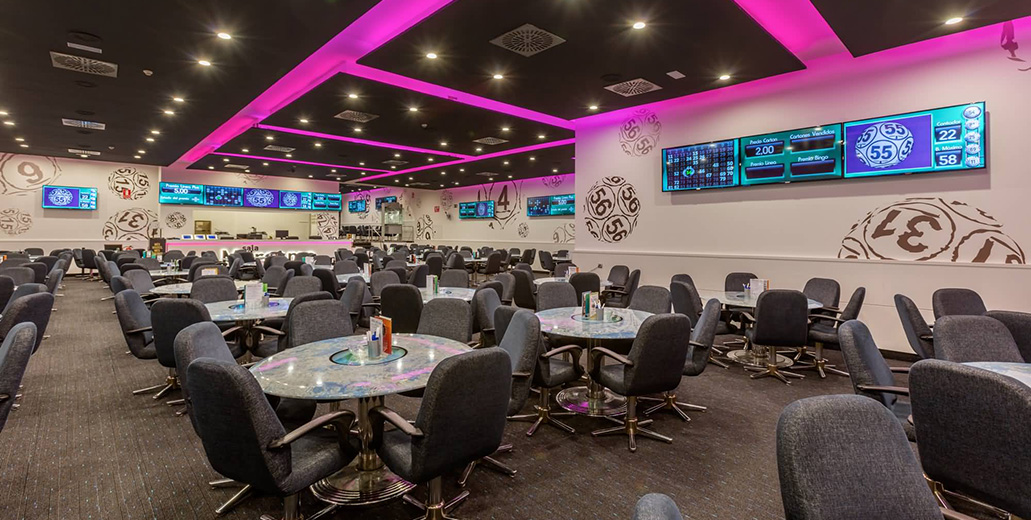 78

Bingo halls

18,7 M 

Visitors/year
Multi-leisure fills bingo halls
CIRSA knows how to turn traditional bingo halls into new, modern, comfortable gaming spaces, where clients can find a wide variety of products.
The group's bingo halls always employ highly-specialised technological innovations, keeping the level of excellence in all their processes high… from the simplicity of calling out a number to the complexity of interconnecting different rooms to offer more prizes.
Always striving to offer more and better entertainment
is what makes CIRSA bingo halls unique