INTERNATIONAL PRESENCE
CIRSA Costa Rica
In 2015, CIRSA acquires Thunderbird Costa Rica, a multinational company which operated 7 casinos in the country. It was a betting on the future as the Company was entering an environment in which it had never operated, thereby completing another of the chapters of CIRSA's international expansion.
CIRSA Costa Rica is the market leader in the country and has 8 casinos and a hotel. The business model is based on maintaining an all-round entertainment offer. Not only do the aspects related to gaming (tables and machines) operate successfully, but it also has a highly recognised leisure offer in the country. Every casino has a Sports Bar where an endless number of activities take place, such as concerts, stand-up comedy, press conferences, business and sporting events, etc.
Without a doubt, it is the number 1 option for all-round entertainment in Costa Rica.
SINCE
2015
TELEPHONE
ADDRESS
Oficentro Ejecutivo la Sabana
Torre 6, Piso 3 (Sabana Norte)
San José. Costa Rica
CONTACT
Casinos
8 Casinos
1,5 M Visitors
260 Events/year
7 Restaurants
1 Hotel
Brands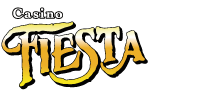 Casinos Fiesta
In the Casinos Fiesta, you will find the best latest-generation machines, a restaurant area, events and promotions.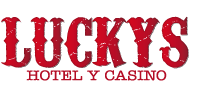 Luckys Casinos
The best place to enjoy through a unique experience. Luckys Casino is the perfect place to spend truly unforgettable moments with friends or relatives. Raffles, accumulated and many daily prizes await for you, accompanied by good music and a lot of fun.

Piratas Bar & Grill
Piratas Bar & Grill is the chain of restaurants located in Casinos Fiesta and Casinos Luckys. Currently, the Company has 7 establishments. At Piratas Bar, you will enjoy a warm welcome from our professional and attentive staff. All our restaurants offer fabulous food using the best products, prepared and cooked by our chefs. As well as a wide range of wines, beers, spirits and cocktails.