PRESENCIA INTERNACIONAL
CIRSA Panama
CIRSA was established in the Republic of Panama in 1991. Five years later, it started to operate as a member of Bingo 90 and as a manager of the operation of Lucky Games. In December 1997, CIRSA won the licence corresponding to the operation of type A gaming machines. The first games room started to operate in April 1998.
It is the undisputed leader in the entertainment industry. It has 31 casinos with gaming machines distributed strategically in 7 of the 10 Panama provinces under 4 different brands.
Different services are offered with a clear focus on excellence in customer service.
SINCE
1991
TELEPHONE
ADDRESS
Calle 50, Edificio PH Torre Global Bank, Piso 40
Ciudad de Panamá. Panama
CONTACT
Casinos
32 Casinos
8,8 M Visits/year
130 Events/year
1.254 Employees
Brands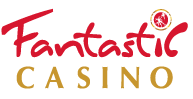 Fantastic Casino
Fantastic Casino, with 28 venues distributed across the majority of provinces of the Republic of Panama, offers its visitors spacious and modern facilities. It offers latest-generation gaming machines and sports betting machines that, thanks to its prizes, which are accumulated and progressive, are customer favourites.

Majestic Casino Panamá
The most complete casino in Panama, it has 3 floors with tables, gaming machines and a large area for shows and gastronomic offerings. This casino has hosted major international music events because of its privileged location and its excellent rooms and facilities.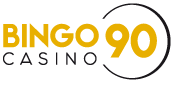 Bingo 90
Bingo 90, synonymous with tradition, distinction and privileged location
It offers a complete bingo hall with capacity for 350 people and equipped with the customers' maximum comfort in mind. In addition to the bingo hall, it has a park of the latest-generation machines open 24 hours, a VIP area, terrace and a relaxing eating area where you can taste the famous "sancocho" (stew).

Fantastic Money
Bar with traditional gaming machines, located in Calidonia, Dorado, Aguadulce and Los Andes Mall. It is a different option for customers who are passing by and looking for entertainment and a good atmosphere.