INTERNATIONAL PRESENCE
CIRSA Spain
With the legalisation of Gaming in Spain in 1978, CIRSA was founded by Manuel Lao to manage the business of B machines in the hotel, restaurant and catering (HoReCa) sector. In 1979, we started to design and manufacture our own gaming machines in the Company's facilities.
The Company's head office, as well as all the Business and Corporate Addresses, are in Spain. Currently, the Group has 4,500 collaborators in Spain and nearly 150 companies.
SINCE
1978
TELEPHONE
ADDRESS
Ctra. de Castellar, 298
08226 Terrassa. Barcelona. Spain
CONTACT
Casinos
5 Casinos
+500 Employees
40 Gaming tables
12 Bars and restaurants
Bingo
37 Bingo
29 Years in the sector
164 M Balls drawn
Arcade Games
32.984 Arcade games
+16.000 Establishments
23 Branches
Arcades
242 Game rooms
149 Interconnected rooms
3 M Visits per year
Sportium
25.000 Weekly customers
1 M Bets per month
3.000 Gambling outlets
UNIDESA Interactive
2 R&D&I centres
146 Technicians, specialists and engineers
600 Industrial property registrations
Brands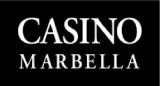 Casino Marbella
Founded in 1978, Casino Marbella is known for being an iconic venue on the Costa del Sol. More than 40 years of history endorse it as a mythical place, a place you must visit in the evenings in Marbella.
It's not all about gaming at Casino Marbella. With a floor space of more than 4,000 m2, it offers entertainment alternatives, a bar and a restaurant. With the refurbishment of the main games room in 2017, the establishment has become a modern, unique and distinguished venue.
Slot Machines, Sportium, Poker, American Roulette, Black Jack… all at your disposal so that you can feel the adrenaline and the thrill of gambling.
Casino Marbella, a luxurious enclave for a memorable experience.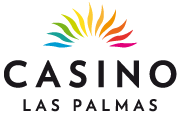 Casino Las Palmas
Casino Las Palmas was the first CIRSA casino in Spain and was opened in 1987. It is a completely renovated and vibrant venue where you can enjoy an unforgettable evening.  Located in the setting of the Parque Santa Catalina and the Muelle de La Luz, it has a floor space of 1,400 m2.
It has a gaming machines room, gaming table areas, a Lounge Bar, Sportium and a Restaurant. Casino Las Palmas offers all its customers a great programme of shows and non-gaming activities.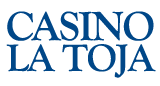 Casino La Toja
Casino La Toja was the first Casino in Spain and was acquired by the CIRSA Group in 1995. Located in the privileged enclave of Isla de La Toja, known for its wonderful and idyllic landscape, it offers all its customers and visitors a unique experience.
The gaming offer of Casino La Toja consists of American Roulette, French Roulette, Black Jack, Sportium, Poker tables and gaming machines. It also has a restaurant that offers the best Galician cuisine, as well as a room for all types of events. The Cocktail bar counter is a major attraction due to the fact that it is adapted from an original dice table from the 1970s that was never used.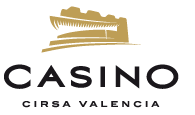 Casino CIRSA Valencia
Casino CIRSA Valencia is synonymous with fun and entertainment and the only recreational establishment in Valencia that is open 24 hours a day. In addition to an extensive gaming offer consisting of gaming tables, gaming machines and Sportium, at Casino CIRSA Valencia you will find a wide variety of non-gaming events that will complement your leisure experience. All of this in a new and current venue opened in 2010.
Catering at the Casino CIRSA Valencia has its own brand with the Restaurante ONE and a party room with an extensive programme of shows, exhibitions and concerts.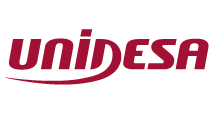 UNIDESA
The UNIDESA brand integrates the processes of research, creation, production and marketing of gaming machines and systems. As specialists and leaders in the market, UNIDESA always commits to cutting-edge technology that allows it to innovate to satisfy all customers. Similarly, UNIDESA Interactive, founded in 1999, develops and markets interlinking and management systems for games rooms and online systems for video lotteries.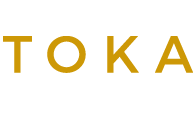 TOKA
CIRSA revolutionised the arcade market in Spain with its TOKA brand, a new concept and image of arcades. TOKA Arcade is a new way of understanding electronic leisure, transferring the experience of the Casino to Arcades. Offers in a pleasant and intimate environment traditional type "B" games, multi-game machines, electronic bingo, electronic roulette and sports betting, this makes it possible to capture and build loyalty with a new customer profile which is looking for an intimate space dedicated to the player.

Sportium
Sportium ended 2017 ranked number one in the sports betting sector in terms of volume of bets and revenue. A leadership that is repeated year after year, having reached 3,000 outlets and more than 6,000 installed terminals. Sportium offers an unbeatable multi-channel offer both on its digital platforms and in its extensive network of sports betting venues in the country, with a strong presence in Bingo halls and Arcades.